Jazz point im Donaupark
Sonntag, 2. Juli 2023 - 20:00 Uhr
Musikpavillon der Stadt Linz, Donaupark neben dem Brucknerhaus - Lageplan
cms_Report "Jazz aus Linz und Traun"
Christian Seitelberger
Hubert Gredler
Martin Zwicker
Roland Punzenberger
E-guitar
E-keys
E-bass
drums
music in a passionate performance
Leidenschaftliche Spieldynamik mit Drive, Blues und Funk.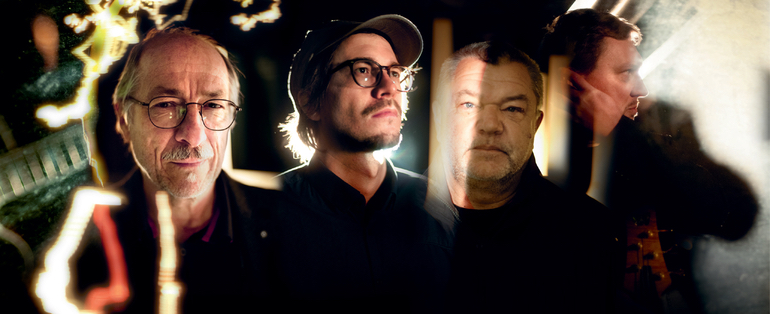 "Blink"
A Star A Spot A Sunbeam A Spark A Bit A Thought
A Flash A Wink A Moment Lightning Blinking
Radiation Warmth Molecules Atoms Movements
Information All Carries Information
Simply Light We Need To See This Wonderful World
With All Its Troubles With All Its Magnificence
Myriad Of Letters Of Dots Of Words Floating
Myriad Dot Arrays In Our Server Farms Showing
Peoples Communication All Around The World All
Around The Clock No Rest No Pause Calls Talking
Laughing Crying Writing Searching Marketing
Streaming Music Movies Secrets News Fakes Goods Bads
"Blink"
Eintritt frei!
Wir wünschen gute Unterhaltung.




Die Jazzkonzerte des Jazz point Linz finden bei jeder Witterung statt.